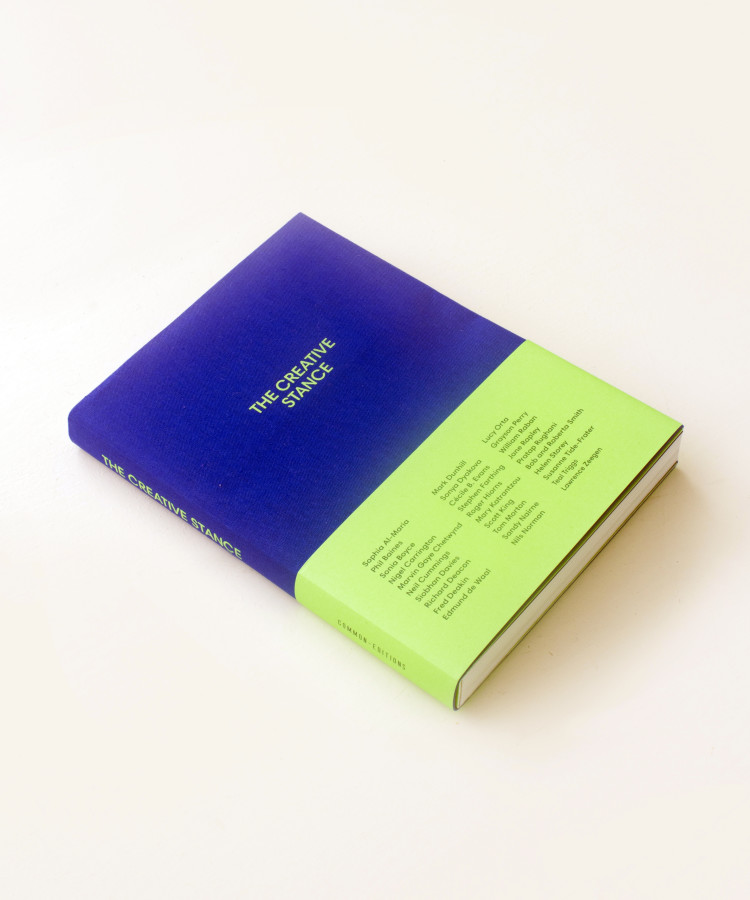 Grayson Perry, Sonia Boyce et al
The Creative Stance
Paperback with cloth dust jacket
185 x 255 mm
224 pages
70 colour ills
isbn 978-0-9931563-1-1
co-published with UAL
The Creative Stance is a celebration of the principles essential to creative success, in all disciplines and walks of life. Some of the most important practitioners working today reflect on the rewards and demands of creative endeavour, from filmmaking to design, fashion to sculpture, painting to protest. Essential reading for the creative student, the curious entrepreneur and anyone who has felt the need to create.  The Creative Stance is designed by Sarah Boris, includes over twenty new illustrations by Jay Cover, and features newly-commissioned text by:
Grayson Perry
Sonia Boyce
Lucy Orta
William Raban
Mary Katrantzou
Bob and Roberta Smith
Edmund de Waal
Tom Morton
Scott King
Roger Hiorns
Marvin Gaye Chetwynd
Sophia Al-Maria
Phil Baines
Siobhan Davies
Richard Deacon
Pratap Rughani
Nils Norman
Lawrence Zeegan
Loading...