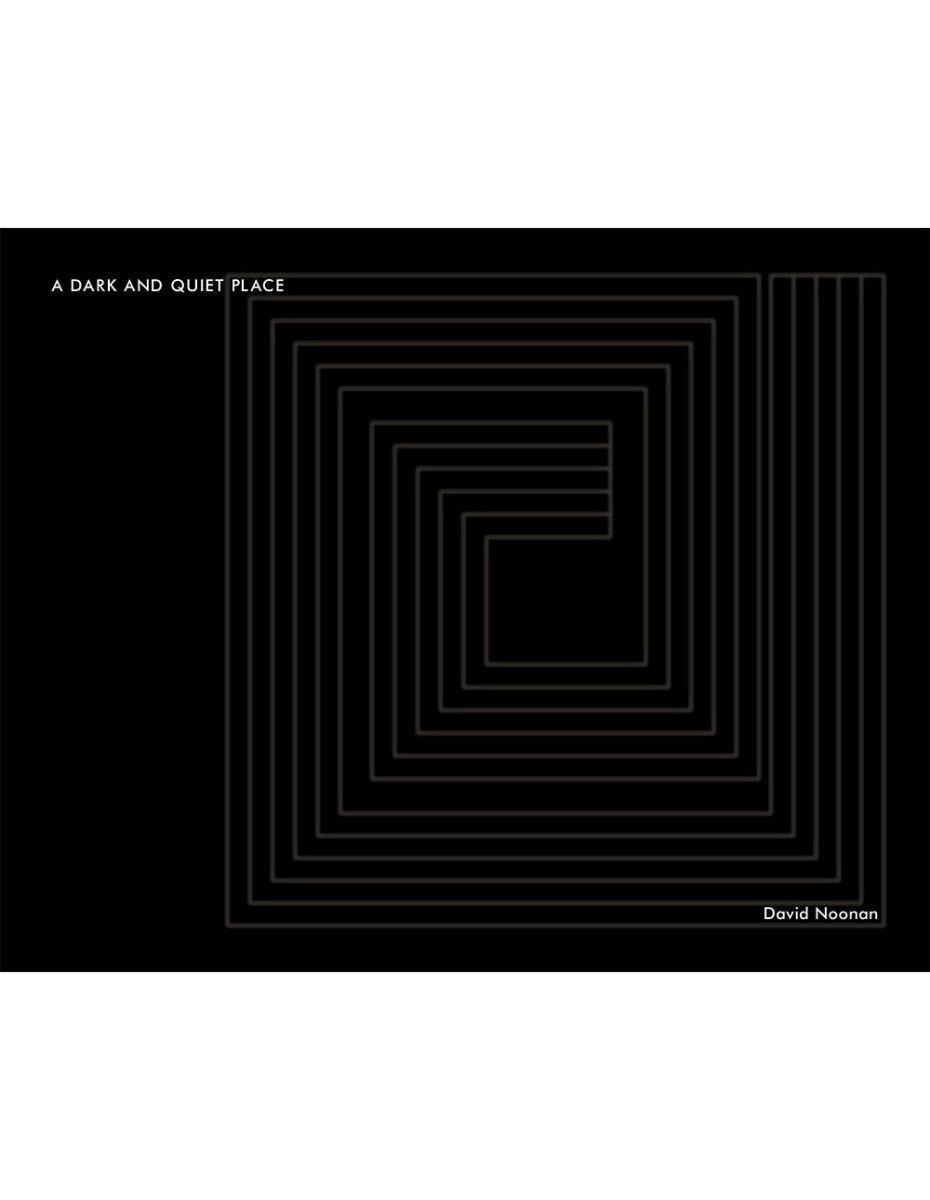 David Noonan
A Dark and Quiet Place
September 2017
Paperback with blind embossed artwork to front cover
240 x 300 mm
236 pages
200+ b+w illustrations
Designed by A Practice For Everyday Life
978-0-9931563-2-8
Out of stock
A Dark and Quiet Place accompanies an exhibition of the same name opening at Stuart Shave/Modern Art in June 2017. Both the exhibition and the book present Noonan's latest moving image work, a meditation on performance and gesture, and the spaces in which such activities unfold. That this is his first film work in over a decade is significant, as Noonan's practice since has frequently referenced both the physical qualities of film and projection. Utilising familiar strategies of layering and manipulation, this book sees Noonan disassemble the film work back into a rhythmic sequence of still images, accompanied by a new text by celebrated author Brian Dillon.
David Noonan (b.1969, Australia) is best known for his large-scale, collaged screen prints, which bring together diverse material to produce surreal narratives — merging histories, and blurring time and place. Noonan is a collector of images; he gathers photographs, historical documents and uncommon publications, synthesizing them into new configurations that evoke theatrical tableaux, dream states and the tension between mythology and memory.
Brian Dillon (b.1969, Ireland) is reader in critical writing at the Royal College of Art, and UK editor of Cabinet magazine. His books include Objects in This Mirror: Essays (Sternberg Press, 2014), Sanctuary (Sternberg Press, 2011), Ruins (MIT Press/ Whitechapel Gallery, 2011), Tormented Hope: Nine Hypochondriac Lives (Penguin, 2009) and In the Dark Room (Penguin 2005). His writing appears regularly in the Guardian, the London Review of Books, The Times Literary Supplement, Artforum and frieze.
Loading...